St. Luke's Children's
Boise, Idaho
St. Luke's Children's is Idaho's only children's hospital, caring for more than 90,000 children every year from Idaho, Oregon, Nevada, and other surrounding states.
How Your Dollar Helps Patients at
St. Luke's Children's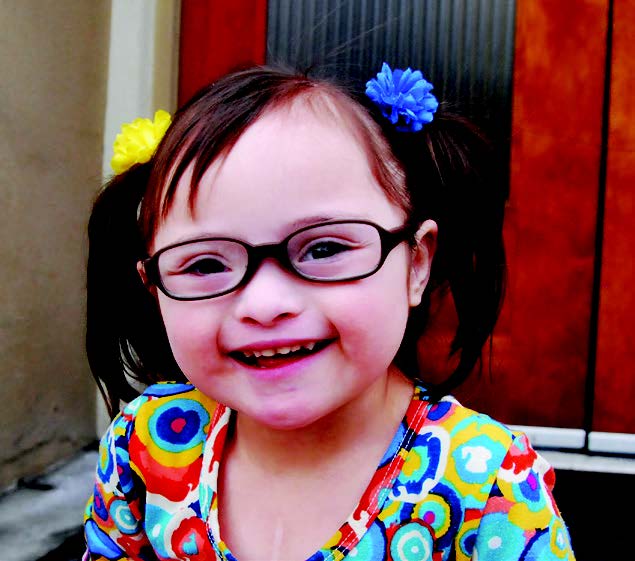 Custom Needs
For Kids LikeAnnelise
Annelise was born with Down syndrome and as an infant had many hospital visits for reflux, and multiple heart defects. At five-and-a-half months, Annelise traveled to Denver for surgery that would repair her heart, and her St. Luke's team said they would welcome her home for follow-up care. Today, she is thriving! "Along her journey we have found a family of highly skilled subspecialty physicians, nurses, dietitians, and support staff. I trust them with my daughter's life," her mom said.
St. Luke's Children's located in
Boise

, ID

"St. Luke's Children's, the most remote children's hospital in the United States and the only children's hospital in Idaho, cares for more than 90,000 children every year. This includes the 44,000 children who visit our pediatric emergency department. St. Luke's Children's provides expert inpatient and outpatient care to critically and chronically ill infants, children, and teens. These patients are routinely referred to St. Luke's from a multi-state region for a variety of services including heart, cancer treatment, orthopedics, neurology and neurosurgery, newborn intensive care, and rare infectious diseases. More than 175 skilled pediatricians and pediatric specialists work with referring physicians from around the region to provide high quality care for our young patients. They are joined in this effort by a staff of over 400 nurses, therapists, and a variety of other dedicated pediatric caregivers."
Start a Fundraiser
Help make miracles happen for local sick and injured kids in your community by creating your own fundraiser! You'll feel good knowing that your celebration or event is helping heal even the tiniest of patients.
Show You Care
Get a free Miracle Band to represent the more than 10 million kids who enter a Children's Miracle Network Hospital for treatment every year.
Put Your Money Where The Miracles Are