Dairy Queen Brings Hope on Miracle Treat Day – October 28!

Dairy Queen is serving hope to kids and their families at St. Luke's Children's, by helping them ensure the kiddos in our community can lead healthy, fulfilling lives!
On Thursday, October 28, participating DQ locations are giving back to positively change the health of kids in our community. $1 or more from every BLIZZARD Treat sold at participating DQ locations will benefit Children's Miracle Network Hospitals. Through these donations, St. Luke's Children's can provide treatments and healing patients desperately need today, so that they can fulfill their potential for tomorrow.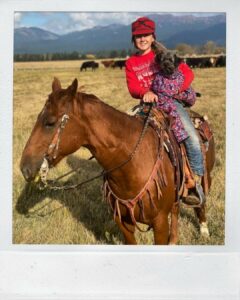 Patients like CMN Champion Brinley have directly benefited from annual partner donations and fundraising. Brinley was one of the first patients treated after the completion of the pediatric trauma program in the early spring of 2019; she was air ambulanced to St. Luke's Children's after being trampled by a cow while branding at her family's ranch in Hammett, ID. The road to recovery was long, but with the education and expertise of St. Luke's Children's providers, Brinley was able to fully recover and is back to her thriving young self!
Thanks to your donation, this will continue to create a ripple effect to change kids' health in our community for years to come. Dairy Queen has been a proud partner of Children's Miracle Network Hospitals since 1984 and has raised more than $300k locally for St. Luke's Children's- and we are so honored to have this partnership.
Children's hospitals are at the frontlines when it comes to protecting the health of future generations and DQ wants to help them foster the business owners, creators and leaders of tomorrow.
Thanks to you and participating DQ's across the Gem State for helping change kids' health and change the future at St. Luke's Children's!