Celebrating Panda Express!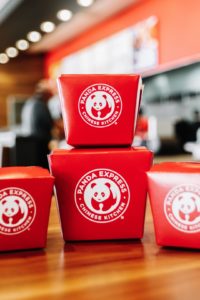 Since 2007, Panda Express has raised funds for local children's hospitals across the country through its partnership with Children's Miracle Network Hospitals. By asking every single guest to round-up at the register, placing donation boxes in-store, engaging in the associate (employee) giving campaign, and fundraising with corporate partners through their annual golf tournament, Panda is one of the highest-giving corporate partners CMN Hospitals has. In 2020, even with ongoing impacts to the restaurant industry, Panda Express guests and associates raised more than $120,000 for St. Luke's Children's, and $22M for CMN Hospitals nationally, helping the organization change kids' health and change the future.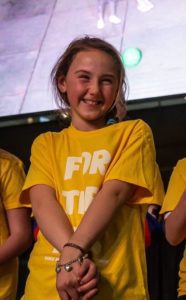 As our community continues to grow, so does the Panda Express footprint. We are overjoyed to see more of our yearlong supporters joining in on the St. Luke's Children's fundraising team. So whether you are team Orange Chicken or team Broccoli Beef, when you decide to round up at the register, you are graciously welcomed to the Miracle Team!
Statistics show that the majority of funds raised for Children's Miracle Network Hospitals through corporate partners like Panda Express, come in ONE DOLLAR at a time. Next time you get ready to dig into your tasty meal, we encourage you to donate your spare change at the register.
Please enjoy this video from our friends at Panda Express! http://https://www.youtube.com/watch?v=9mZTZf_FHZ8&t=24s