One Million Miracles: Dance Marathon at Boise State
"When we raised over five thousand dollars, we were on top of the world and nothing could stop us!" -Sydney Montgomery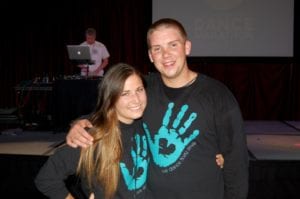 In 2012, two fearless leaders at Boise State University decided they wanted to be doing more for and with their community, and nothing would be able to get in their way. After a number of meetings with Children's Miracle Network Hospitals and St. Luke's Children's- the partnership that is now Dance Marathon at Boise State, began.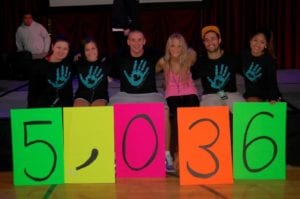 In its first year (2013), Dance Marathon at Boise State raised over $5,000, a milestone these students were humbled and excited by. The morale that came from revealing this fundraising total, has kept the EXEC team and Dance Marathon participants pushing hard For The Kids each year following.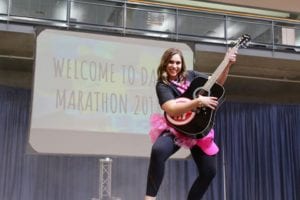 In 2014, Boise State students danced for 17 hours straight- in honor of the 17 miracle kids and their continuous fight. Together, these Broncos increased their fundraising by 4000%. That's right, they went from just over $5k raised to nearly $40K in just ONE year… and like the energizer bunny, these students kept fighting and believing in this cause!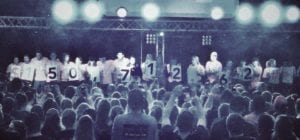 By 2016 Dance Marathon at Boise State had reached a six-digit fundraising figure and couldn't believe their eyes when it came time for them to flip the numbers. Students who came as strangers and left as friends, gathered around one another for the monumental reveal, most of which- not ready for the stream of emotions that would soon fill their hearts.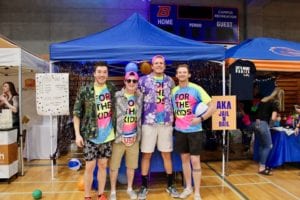 Not only did 2018 bring tie-dye, it also was the year of the jump from one hundred thousand to two hundred thousand in fundraising dollars and a spike in drive and ambition as the team continued to put in work for the kids. "Revealing those numbers was something wild, I don't have the words to describe it- I honestly couldn't believe my eyes, but was beyond proud of the organization and all it had achieved" -Mackenzie Saueressig.
Similarly, in 2019, the students set a goal of $208K, in honor of "The Great 208" and all of its glory- proud of the work that had been done around the community and excited to know that their fundraising money was going to something that would benefit so many kiddos in their community- the Children's Pavilion, set to open in late September.
This past Dance Marathon was second to none, topping out at the highest number of participants the organization had ever seen and revealing a fundraising total after 16 hours that had never been done before. Together, this university raised $220,714.93, which meant that in total- Dance Marathon at Boise State had raised over one million dollars #ForTheKids at St. Luke's Children's!
Throughout the years, theses students worked to develop branding, a voice on campus and a strong support system in the Boise community and beyond. Reaching new boundaries and achieving goals they only dreamed about, the students at Boise State Dance Marathon have done incredible work and provided so much hope and many, many miracles!
Cheers to one million, Broncos!