Meet Brinley! Idaho's 2020 Children's Miracle Network #Champion
"Well, I tried to give one of our cows a piggy back ride… and lost, bad" -Brinley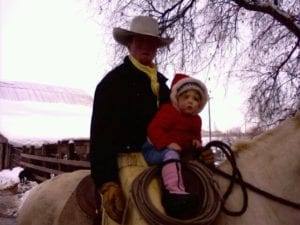 Everyone, meet Idaho's 2020 Children's Miracle Network Hospitals Champion, Brinley. Described by her dad, Spencer, as "the spunkiest, most kind hearted gal, you'll ever meet. When I was out being a cowboy, she always kept me in check, even as a little baby girl."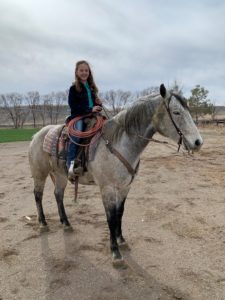 Less than 2 weeks after St. Luke's Children's Trauma Unit opened its doors in April, Brinley was rushed here after being life flighted from her family's ranch in Hammett, Idaho. While her family was out branding cattle, a cow trampled Brinley and left her with life-threatening injuries, including; collapsed lungs, a lacerated spleen, and broken ribs. Her family is happy to report that this spunky and kind girl is fully recovered, after a year of therapy and specialist visits, and is excited and ready to represent our state and the kids being treated at St. Luke's Children's!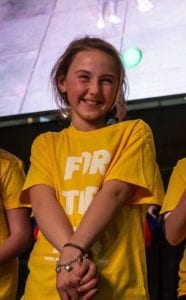 Brinley's stepmom, Jessica, said that if the St. Luke's Trauma Unit hadn't existed when the accident happened, the likelihood of having Brinley here today would be slim to none. St. Luke's Children's saved Brinley's life, and her family is forever grateful for everyone worked to save their girl. "Watching the doctors, nurses and all of the staff at St. Luke's Children's communicate and work together to make sure Brinley would live through this was indescribable – it was absolutely beautiful, and we felt so safe and heard while we were there."
Brinley was "crowned" champion while attending Dance Marathon at Boise State, alongside a number of other Miracle Kids, past Champions and Boise State Students who were excited to dance alongside her all night! Being a Children's Miracle Network Champion means that Brinley will be an ambassador for St. Luke's Children's this year and will be advocating for the charitable needs of our local children's hospital. You might find her at our participating partners like Costco, Walmart, Ace or Panda Express- so keep your eyes peeled!